Program Information
The next call for applications will be published in April 2024 (for an October 2024 start).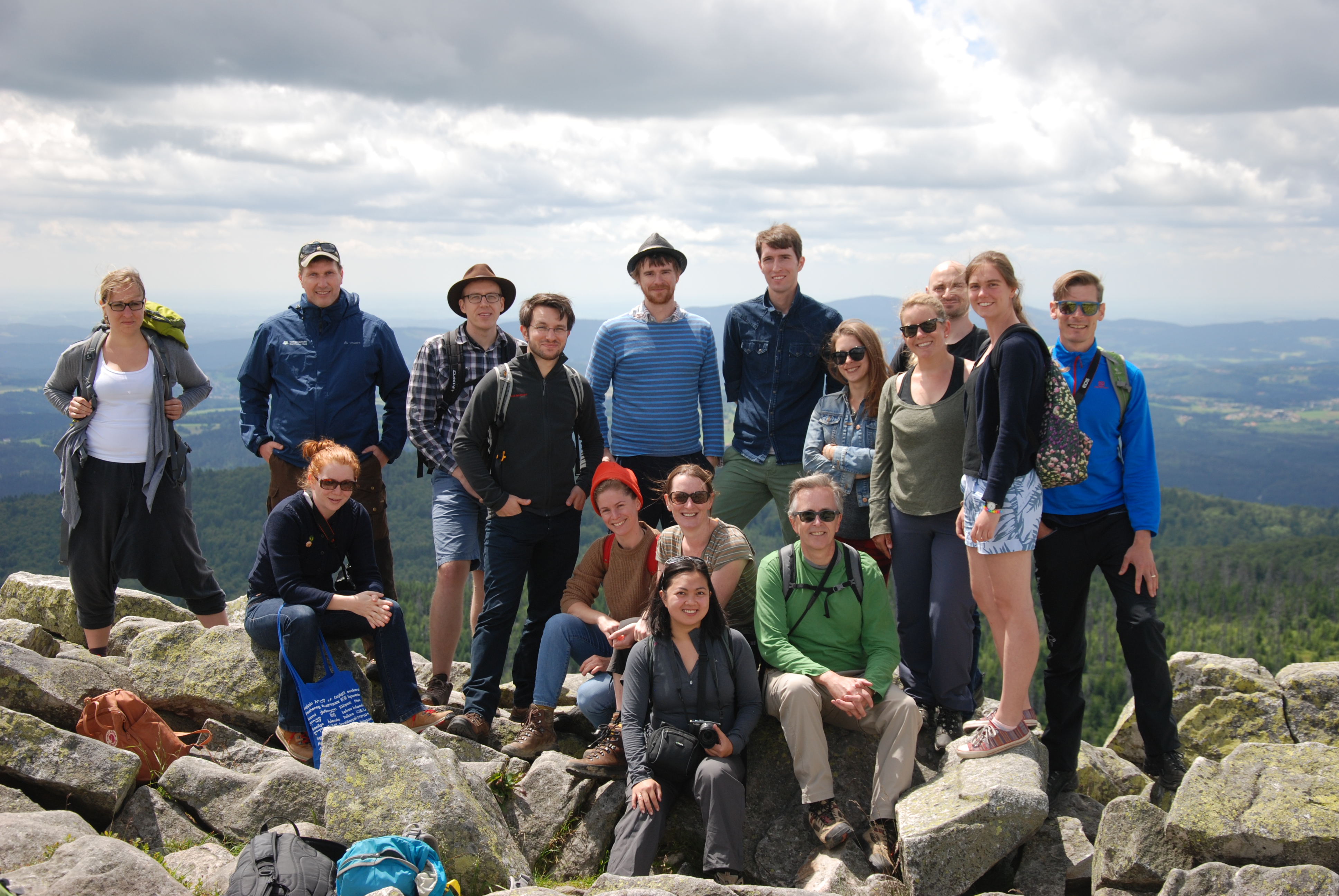 Group photo: Members of the Doctoral Program Environment and Society on a field trip to the Bavarian Forest NP in July 2016.
Profile
The environment and its problems is one of the greatest challenges facing us this century. Since human action is one of the major influences on the environment, the environment and society are inextricably linked. Ecological changes feed back into society, altering the structures of power and the mechanisms of inclusion and exclusion. The complex interrelationship between environment and society cannot be explored purely from the perspective of a single academic discipline. A full understanding of the issues requires dialogue between sciences, humanities, and social sciences. The aim of the Doctoral Program Environment and Society is to open up a new field of research for candidates—one that promotes both disciplinary depth and interdisciplinary approaches, and offers opportunities for international network building. In this context, the juxtaposition of research methods, which are firmly anchored in established disciplines on the one hand and in the characteristic openness of interdisciplinary research on the other, are not seen as contradictory but as complementary. Candidates will develop the skills to recognize natural and social processes both in their inception and in their interrelationships. To this end, the doctoral program links a number of university faculties and draws additionally on the expertise of non-university research centers. The Doctoral Program Environment and Society is conceived as a research-oriented, structured program. The regular colloquia and workshops with visiting fellows provide candidates with a forum in which to present and discuss their research. The close affiliation to leading international lecturers and academics, strong ties with international networks and research projects, and the excellent institutional and research-oriented infrastructure provide the ideal conditions for doctoral research.
The doctoral program should be seen as a systematic qualification and an established path for the teaching of future leaders in academia, offering as it does a means of reducing the average length of time needed to complete a doctorate and therefore the average age of the degree holders, while raising the qualitative standards of research and providing an excellent qualification in terms of the job market.