Structure & Content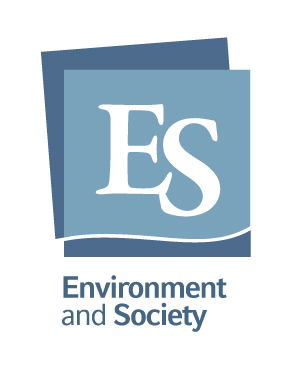 The Doctoral Program Environment and Society at LMU Munich offers students a rich experience in the form of a structured degree that allows them to develop both academic proficiency and soft skills. The following sections outline the content and structure of the doctoral program, as well as the course expectations.
1. Structure and Content
The Doctoral Program Environment and Society is conceived as an interdisciplinary program. It is overseen by an Academic Board. All doctoral students in the program have a dual affiliation: with the RCC and with a specific LMU faculty of their chosen discipline. The primary supervisor of the doctoral project should be affiliated with that faculty. At the end of the doctoral studies, after the fulfillment of all the necessary requirements, the members of the program receive a doctorate in their chosen discipline and the RCC Program Certificate, with a transcript listing all the academic activities completed during the program. The doctoral degree itself comes from the faculty of LMU and not from the RCC. The following subjects are represented by the members of the Academic Board:
Participating Subjects
Academic Board
American Cultural and Environmental History; Environmental Humanities
Prof. Dr. Christof Mauch
PD Dr. Simone Müller
Prof. Dr. Sonja Dümpelmann
Prof. Dr. Gregg Mitman
Art History
Prof. Dr. Hubertus Kohle
Biology, Biodiversity & Evolution of Plants
Prof. Dr. Silke Werth
Economics
Prof. Dr. Karen Pittel
Geography
Prof. Dr. Henrike Rau
Prof. Dr. Gordon Winder
Prof. Dr. Juliane Pongratz
Geology
Prof. Dr. Anke Friedrich
History of 19th and 20th Century Europe
Prof. Dr. Kiran Klaus Patel
History of Science and Technology, Environmental History
Prof. Dr. Helmuth Trischler
History of Central and Eastern Europe and Russia
Prof. Dr. Julia Herzberg
Law, Public Law and Administrative Sciences
Prof. Dr. Jens Kersten
Life Sciences in Society
Prof. Dr. Michael John Gorman
Literary Studies
Prof. Dr. Juliane Prade-Weiss
Philosophy, Ethics
Prof. Dr. Monika Betzler
Political Science
Prof. Dr. Christoph Knill
Social and Cultural Anthropology
Prof. Dr. Eveline Dürr
PD Dr. Martin Saxer
Sociology
Prof. Dr. Bernhard Gill
Prof. Dr. Katrin Auspurg
Theology, Social & Environmental Ethics
Prof. Dr. Markus Vogt
Students in the RCC's structured Doctoral Program Environment and Society (Proenviron) must fulfill the requirements for a doctorate in their chosen discipline. These requirements are determined by the relevant University faculty and vary from subject to subject. They often involve attending a graduate seminar (Oberseminar or equivalent) and sometimes other courses and programs as well. Students are responsible for checking and clarifying the requirements of their faculty with their primary supervisor. It is essential that students connect with their supervisor independently of Proenviron and its requirements. Please note: for candidates to receive a doctoral degree, they need to fulfill the requirements of their faculty; none of Proenviron's requirements are needed for the doctoral degree. Proenviron only lends a structured environment to LMU's doctoral studies. Proenviron members who fulfill the requirements of the structured program will receive a special certificate in addition to their doctoral qualification.
In order to receive a Proenviron Certificate, members are required to:
attend the interdisciplinary Lunchtime Colloquium series, Tuesday Discussions, Works-in-Progress, or similar RCC activities (a minimum of 60 sessions is required over the course of the program). Students should already try to start attending the Lunchtime Colloquium in the first semester of their doctoral studies. The Lunchtime Colloquium provides insights into the field of environmental studies, facilitates networking with experts from all over the world, and ensures that doctoral researchers are a part of the wider academic community. Tuesday Discussions are offered to connect the academic community of the RCC to environmental practitioners. Works-in-Progress (WiP) will help doctoral candidates conceptualize their dissertation. The WiP is organized by RCC fellows, and each week participants discuss some of their own writing.
take part in two or more doctoral workshops (Doktorandentage, doctoral retreats) organized within the program. The aim of these workshops is to provide an opportunity for networking and to give candidates a platform to present their research to fellow students, members of the wider RCC community, and other interested parties. Proenviron members will need to present their work at one of the Doktorandentage (or retreats).
take part in the doctoral meetings (jour fixe), organized by the program coordinator once a month during the semester. The aim of these meetings is to exchange information about the program, to strengthen the academic skills of the students, to share research, get feedback, and promote the interdisciplinary dialogue between the program members.
present their research at least once at a scholarly event (conference or similar), held outside of LMU.
once a semester, candidates are required to submit a semester report to the Office Manager (1–1.5 page report).
The following are not program requirements, but are highly recommended and supported within the program and can be recorded on the final transcript of program activities:
it is strongly recommended that candidates attend as many Doktorandentage as possible in order to form connections, collaborations, and networks within the program.
candidates are encouraged to attend at least one soft skills workshop (e.g. Academic Writing in English, Didactics, Project Management, etc.) offered by the LMU Graduate Center, LMU Center for Leadership and People Management, or other provider.
candidates are strongly encouraged to assist in organizing one or more Doktorandentag or similar academic event, including inviting guest speakers.
attending office hours (individual meetings) with a program coordinator once a semester to discuss specific challenges and general progress is highly recommended.
students may optionally organize (for themselves) a one semester study/research leave abroad as part of the doctoral program. Funding may be available through the DAAD, the EU (Erasmus Mundus, etc.), and other funding bodies. Longer stays abroad can be arranged if necessitated by the nature of the dissertation project. Study leave can also be replaced by work experience (secondment).
students are also welcome to organize and participate in Proenviron excursions.
teaching experience is optional but recommended.
Note: recommended/optional activities may be subject to availability
Exemplary distribution of course components:
| Semesters | 1 | 2 | 3 | 4 | 5 | 6 |
| --- | --- | --- | --- | --- | --- | --- |
| Mandatory | | | | | | |
| Lunchtime Colloquium | X | X | | | | |
| Tuesday Discussion | | | X | X | X | |
| Works-in-Progress or similar | | | | | X | X |
| Doktorandentag, participation (at least twice) | | X | | X | | |
| Doktorandentag, present work (at least once) | | | X | | | |
| Present work outside LMU (at least once) | | | | X | | |
| Jour fixe/doctoral meetings (monthly) | X | X | X | X | X | X |
| Submit semester report (once per semester) | X | X | X | X | X | X |
| Dissertation | Timetable | Outline | Outline | Submit chapter | Submit chapter | Submit dissertation |
| Recommended | | | | | | |
| Organize academic event | | x | | x | | |
| Attend office hours of coordinators | x | | x | | x | |
| Undertake soft-skills training | | x | | x | | x |
| Optional | | | | | | |
| Participate in excursions | x | | | | x | |
| Organize excursions | | x | | x | | |
| Teaching | | | x | | x | |
Note: The timing of course component attendance is variable, and recommended/optional activities subject to availability.

Doctoral students should also gain insights into areas of environmental practice. Opportunities for such insights will be provided through participation with affiliated research institutes and non-university partners. Members of the program are encouraged to approach these partner institutions if they wish to complete a research-based work placement. The network of external partners includes the following institutions and organizations:
Affiliated research institutes and non-university institutions
Bayerische Staatssammlung für Anthropologie und Paläoanatomie
Bayerische Staatssammlungen
Deutsches Museum
ifo Zentrum für Energie, Klima und erschöpfbare Ressourcen
Institut Technik-Theologie-Naturwissenschaften an der LMU
Bayerisches Landesamt für Umwelt
Zentrum für Umwelt und Kultur Benediktbeuern
2. Admission Requirements and Application Procedure
Applicants wishing to be admitted to the Doctoral Program Environment and Society must hold a Master's degree or equivalent from a recognized university and show evidence of excellence in their chosen field of study. Applicants will be informed via email about the success of their application. All applications are handled via the online application portal. Candidates will be considered on the basis of the documents listed below by a selection committee made up of at least two professors from the doctoral program who are authorized examiners and a third member representing the doctoral candidates.
For more information on the admission requirements, please see our Application section.nach oben
3. Selection Procedure
Selection will be made on the basis of the documents submitted and may additionally include an academic interview with a member of the selection committee. Interviews can be conducted via Skype.
The selection committee will base its choice on the following factors: quality and feasibility of the research proposal, qualifications held, communication skills, and demonstrated willingness and ability to work on interdisciplinary theoretical and methodological questions.nach oben
4. Organization and Managing Bodies
a) Members of the academic board of the doctoral program are professors or lecturers at LMU Munich. The academic board can appoint further members. Membership of the academic board ends if a member
no longer hold a post at LMU Munich
resigns from the academic board in a written request submitted to the representative of the doctoral program
is subject to a decision to this effect made by secret ballot and carried by a two-thirds majority of the voting members of the academic board that are present
b) The academic board will appoint a representative and a deputy representative of the doctoral program. The representative will be appointed for a period of four years, and can be reappointed for a further term. Should the representative or deputy representative be discharged from this office before the end of the four year period, a new representative will be appointed for the remainder of the period.
c) A program coordinator will be appointed to function as the intermediary between supervisors and candidates and will be responsible for the organizational and administrative management of the program.
d) Each semester, doctoral students elect representatives for their group. nach oben
5. Supervision
a) Doctoral students are overseen by a supervisory committee. This committee is made up of one primary supervisor and at least one additional supervisor. The primary supervisor has the main responsibility for supervising the student; other supervisors are involved in an advisory capacity. The committee members supervise the dissertation process and advise the student on questions of individual career plans. At least one of the student's supervisors must be a member of the program's academic board.
b) By the end of the first semester, the doctoral student and their main supervisor sign an agreement regarding the details of the supervision relationship (Betreuungsvereinbarung).nach oben
6. Certification and Documentation
a) Doctoral students submit a report on their program-related activities once a semester. A copy is kept by the coordinator. The students are responsible for keeping the original and may be asked to produce it at the time of completion of the program, as these reports serve as the basis for the issuance of the certificate and the corresponding transcript.
b) Upon successful completion of the program, the candidate will be issued a certificate confirming their participation in the Doctoral Program Environment and Society as well as a transcript listing the course components completed.
c) Doctoral candidates who only fulfill parts of the requirements may be issued a transcript listing the course components completed.nach oben
7. Obligations
a) Doctoral students are obliged to adhere to the regulations for good scientific practice (see DFG [German Research Council], Proposals for Safeguarding Good Scientific Practice).
b) The supervisory committee is obligated to provide regular academic guidance, to support early academic independence, to promote individual careers, and to provide quality control measures, i.e. regular progress checks.
c) Doctoral students commit themselves to providing regular written updates on the progress of their work for the use of their supervisory commission, depending on the individual stipulations set in the supervision agreement.
d) If the student does not comply with the incumbent duties and program requirements, their primary supervisor is to issue a written reminder with an acceptable deadline to complete the task. If the student does not complete the task within this time period, the supervisory committee can unilaterally dissolve the supervision agreement without notice. This must be documented in writing, stating the reason for the dissolution. Before dissolving the supervision agreement, the doctoral program's representatives should be asked to mediate between the candidate and their primary supervisor. The dissolution of the supervision agreement also terminates the student's participation in the structured doctoral program (Proenviron). The supervisory relationship within the relevant doctoral regulations of the affected faculty, however, remains untouched.nach oben
8. Degree
Due to the interdisciplinary nature of the program, one of the following degree titles can be awarded: Dr. rer. nat., Dr. phil., Dr. iur., Dr. oec. publ., and Dr. theol. The doctorate is awarded by the faculty of the candidate's primary supervisor. The second opinion may be provided by a member of another faculty. nach oben