Martín Fonck to Receive Dissertation Award of LMU's Faculty for the Study of Culture
27.07.2021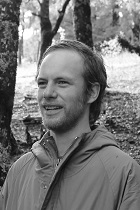 Former doctoral candidate Martín Fonck received the Dissertation Award of LMU's Faculty for the Study of Culture. Martín Fonck's dissertation, titled "'Exploraciones subterráneas': Siguiendo la (in)visibilidad geotérmica de los Andes chilenos," explores environmental knowledge of geothermal energy projects in Chile.
The project was supervised by Prof. Dr. Eveline Dürr and RCC alumni Prof. Dr. Sebastián Ureta.
Congratulations, Martín!